New cart hire!
Welcome to our new self service Ice Cream cart hire!
Joe's Whippy's is the premier number one ice cream cart hire in Swindon and surrounding areas
Self Serving
"Call or text 07913223721 to book your Whippy Ice-Cart today".
Click here to read our terms and conditions
(Please leave a message if I am unable to answer).
Joe's Whippys is the premier number one Ice cream cart hire in Swindon. Our self serve ice cream cart is one of the most cost effective methods of providing guests at your event with award winning delicious ice cream.
We produce a wide range of luxury real dairy ice cream flavours. Contact us to make your reservation, we are happy to discus any dietary requirements
Perfect for:
Birthday parties
Prom nights
Garden parties
BBQ parties
Summer fete
Weddings
Fund-raisers
Rugby & football tournaments
Family run business
Flavors:
Dairy Vanilla
Strawberries & Cream
Union Jack (Blue Candy Floss, white vanilla ice cream & Red cherry sauce)
Honey & Ginger
Chocolate
Mint choc chip
Butterscotch chip
Rum & Rasin
Honey comb
Toffee fudge
Cookies & Cream
Coconut
Salted caramel
Prices
Cart hire without supply only £45 With free delivery & collection, for a full price list and avalible services please call us on 07913223721
SERVICES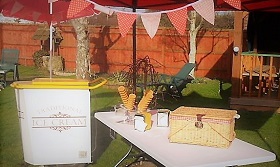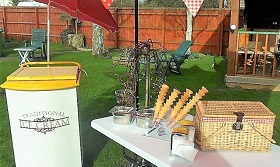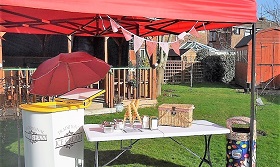 Please Note:
When the cart is in your possession, it is your responsibility to look after the cart and it's customers! Joe's Whippy's cannot be held liable for any theft, damage, or personal injury.
Want to ask us a question? Get a quote? Or offer some feedback? Why not send us a message by filling out the form below and we will respond ASAP